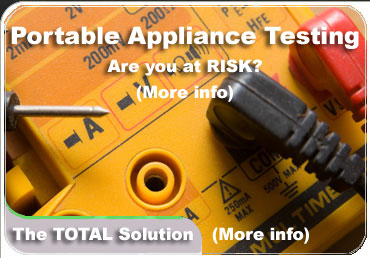 JUNE 10
NICEIC REGISTERED
We are pleased to announce that we are now NICEIC registered!


SEPT 09
FREE SITE AUDIT
for all new customers (150 to 250 units) There is a small fee for each additioanl block of 250 units. A short/summary report will be provided after the visit.




With over

25 years experience

in the scientific and medical industry,

YOU

can now benefit from the same level of expertise in Portable Appliance Testing. Also during our on-site visit

ALL

appliances are tested (not just a %)





We are able to provide a number of unique solutions which will help you in meeting your HSE obligations.


Web enabled database


Pre-inspection audits